I know you've probably thought I'd fallen off the Flylady wagon, didn't you???
Noooooo.....life got in the way once we got to a point where we had to have a chunk
of time to work on the office.
It started when the fall fairs started and all the livestock showing we do in the fall.
The original intention was to be done with it BEFORE we got to that busy
time of the year.
Guess what? It didn't happen.....

Then, I got sick, sick, sick.....and my NeilMed Sinus Rinse
or Vicks Vapo Rub wouldn't touch it.....
This lasted a MONTH....I kid you not....an entire 4 weeks!

But the day finally came when my two "builder" guys....aka dear husband and
dear friend, Bobby, could coordinate their schedules.
At first, I wanted to paint the upper cabinets before they were attached to the
wall....but, the more I thought about it the more I decided against it.
Then, you know what happens when one starts thinking.....
I actually started thinking I might even want to paint them
A DIFFERENT COLOR.....GASP!!!

At this point, I think I will stick with the same color....although I think a
nice buttery yellow might be a pretty accent.....
WHAT WOULD YOU DO???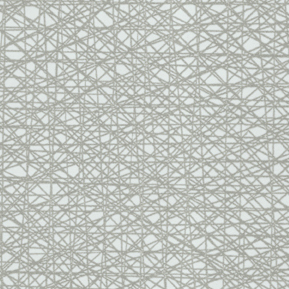 This is a close up of my counter top pattern...it is a retro formica pattern.
I figured it wouldn't show all the hot glue strings on it....hee hee.
I really wanted the boomerang pattern, but couldn't get it in yellow anymore
without paying an arm and a leg for it.
Oh, by the way, if you go to Lowe's, and you don't like the pre-made
counter tops they have....you can get ANY of the formica patterns for
a little extra for a special order.
This only cost me an extra $100...then I got $50 back back because it had a teeny tiny
scratch on the end...that won't even be seen.
(Always triple check when you buy special order)
My next step is to make a Lowe's run to get the last minute stuff to finish out
the cabinets...and then find another evening that the 2 guys can
get back together.
The good news, is I can paint without them......
Should I paint the upper ones yellow or the "gentle wave" like the bottom.

Yes! That is a LEG LAMP.....and it fit!!!